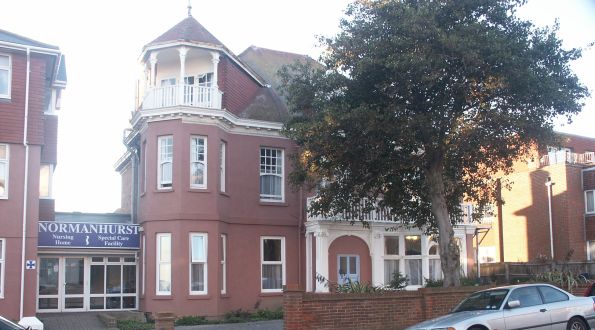 The Annex
EMI Care Home (registered for 18) - Catering for the mentally frail with Alzheimer or dementia
The Normanhurst Annex is a registered EMI care home and is for those people who may be confused or suffering from memory loss. The Annex is a smaller, far more intimate home, where there is a greater emphasis on personal care. The Annex is, perhaps, better suited for those who need an extra degree of individual attention in their daily routine, along with 24 hour a day caring. All rooms have a telephone and nurse call system, as you would expect. All floors of the Annex are served by a lift.
Registration with a local GP can easily be arranged
The Normanhurst Annex is a separate building adjacent to the Nursing Home and is serviced by the Residential Hotel for food, laundry, etc. The Annex has a small homely lounge with television, separate dining room and secure decked patio overlooking the gardens. Guests are encouraged to make use of the outside space and can be escorted by the staff if leaving the secure areas.
Service Links
Please view the information on our three sections and the services that we offer.
ServicesResidential HotelNursing HomeAnnex - EMI Home
Staff Training
90% of our staff have NVQ level 2 or higher, with a further 10% currently completing their qualifications.
CQC Rating
Normanhurst EMI Home
Requires improvement
9th September 2016
Please see the report on the CQC website - www.cqc.org.uk.