Site Map
The site map below provides links to all main pages on the site. Not all links that appear on those pages are replicated here. This page is purely to aid navigation of the site.
Download Brochure
Electronic versions of our brochure, in normal and large print, are available for download in PDF format from here. However, all information should be included on our site.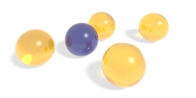 Choosing your Care Provider
How do you choose your care provider from the crowd? View our guide to choosing a care provider who's right for you and what you should look for from your care provider here.