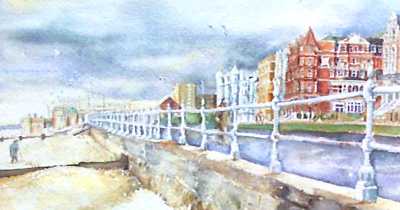 Residential Hotel, Nursing Home & EMI Care Home
(all Registered)
The Normanhurst has been catering for the active retired, elderly frail, post operative or mentally frail since 1968. The complex occupies a large corner site on Bexhill's seafront with clean, award winning beaches just a stone's throw away. Set in its own grounds, the Normanhurst care home consists of three distinct parts, all designed with the elderly resident or patient in mind. They are:
Residential Hotel (care home) - Registered for 82 (for retired, active residents, holidays & breaks, ...)
Nursing Home - Registered for 31 (for geriatric, post-operative, ...)
Annex - EMI Care Home - Registered for 18 (for Alzheimer, dementia, mentally infirm, ...)
Our residents are given that little bit extra when it comes to quality of service and attention to detail; their needs always come first. Friendly, highly trained care and nursing staff are always on hand.
Our aim is to create a warm, friendly atmosphere where residents will feel safe and protected. We like to do as much as possible to encourage the feeling of a 'Home from Home'.
Our inspection reports are freely available to be downloaded and we invite you to look at them via the following links (which will open in a new window) to the CQC website: Residential Hotel, Nursing Home, EMI Home. Please be aware that these are the result of unannounced, unscheduled, spot-checks.
Our literature can, we feel, only give you a flavour of the lifestyle we are trying to achieve. We would be very happy for you to come and spend a day with us, with a companion if preferred, and see for yourself the advantages of life at the Normanhurst. If you are travelling some distance we will be happy to arrange an overnight stay, for which, of course, there will be no charge. Please contact us to arrange a suitable date for your visit.
Download Brochure
Electronic versions of our brochure, in normal and large print, are available for download in PDF format from here. However, all information should be included on our site.
Preferred Provider
We have been awarded Preferred Provider status for each of the three sections of the Normanhurst separately by East Sussex County Council, on their Preferred Provider Scheme for Residential and Nursing Care Home Services for Older People.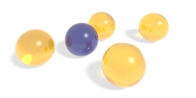 Choosing your Care Provider
How do you choose your care provider from the crowd? View our guide to choosing a care provider who's right for you and what you should look for from your care provider here.
Printing Information
In order to print the information on the page correctly you may need to use the link shown as here: Printer friendly version