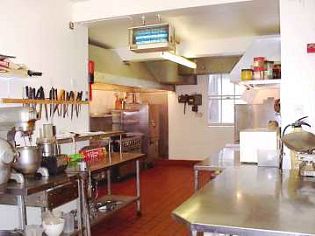 Food at the Normanhurst
Prepared by three trained chefs in commercial kitchens
All food is prepared meticulously in our kitchens by our own trained kitchen staff and served with waitress service.
We make a point, as far as possible, to always use fresh ingredients, which are delivered to the premises on a daily basis. We also try to avoid the use of artificial colourings, flavourings or preservatives.
We are so proud of our kitchens that we are willing to show you around at any time outside meal times.
Meal
Times
Full English breakfast
From 8.30am
Lunch (main meal of the day)
From 12.00pm or 1.00pm
Supper
From 5.00pm or 6.00pm
Sample Menu
Breakfast
Prunes, Grapefruit Segments, Fruit Juices
A wide choice of Cereals
Yoghurt
Eggs - Fried, Boiled, Scrambled or Poached, Bacon and
Tomatoes
Toast with Jam, Honey or Marmalade
Tea or Coffee
Lunch & Supper
Fruit Juices or Homemade Soup
For an indicative menu please see the example menu
in the downloads section here.
Sweet of the day, Ice Cream, Jelly or Yoghurt
Cheese and Biscuits
Tea or Coffee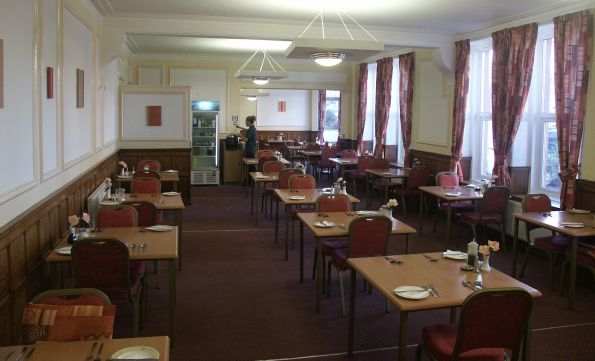 Light Refreshments
Mid Morning
Tea or coffee and biscuits are served in all lounges from 10.30am.
Afternoon Tea
Tea or coffee and biscuits are served in all lounges from 3.00pm.
Evening Drinks
Tea, coffee, Horlicks, Ovaltine or hot milk and biscuits are served in all lounges between 8.00pm and 9.00pm.
We welcome visitors to join our guests for tea or coffee at no extra charge, and lunch for £5.50 per guest and supper for £3.50 per guest.
Room service is free for those who need it.
Diabetics and special diets are catered for.
Service Links
Please view the information on our three sections and the services that we offer.
ServicesResidential HotelNursing HomeAnnex - EMI Home
Daily Menus
Daily menus are published for all residents, so that they are able to choose what they would like. Lunch and supper consist of a three-course meal, with starter, main and desert. Lunch is the main meal of the day, with a lighter supper. You can download an example daily menu from here.