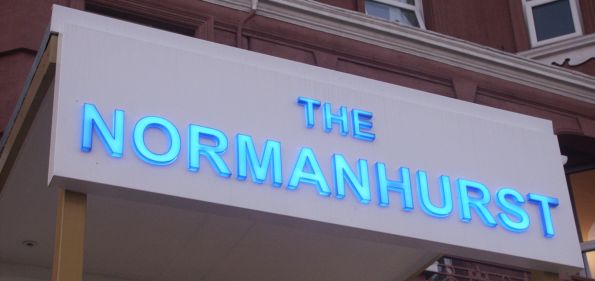 Profile of the Normanhurst
The Normanhurst consists of a Residential Hotel, Nursing Home & EMI Home (all Registered with the CQC); catering for the active retired, elderly frail, post operative or mentally frail.
Ownership - The Normanhurst has been in the same ownership for nearly 40 years.
Approved Provider - The Normanhurst is an Approved Provider for both Nursing and Residential care to East and West Sussex County Council as well as over a dozen other local authorities in the UK, including: Surrey, Hertfordshire, Suffolk and the London Boroughs of Kensington & Chelsea, Lewisham and Tower Hamlets.
Elegance - The Normanhurst is an elegant Victorian Residential Hotel with an attached Nursing Home and EMI Home situated on the seafront. The buildings are surrounded by beautiful gardens with the main lawns at the rear of the complex.
Our rooms - are centrally heated and tastefully decorated; each has a telephone connected to our switchboard with direct dial facility. All rooms are fully furnished but it is possible for residents to bring their own furniture should they so desire. All rooms can have a free television set installed in them if required. For a small extra charge, residents may have their bedroom decorated to their own personal taste.
Easy walking - Shops, banks, churches and other facilities, including good rail and bus services, are all within easy walking distance. See the bird's eye view of our Interactive Map to clearly see our location.